How your BetterPoints can support these local causes
During these uncertain and challenging times, donations from BetterPoints users are hugely important for charities.
As a participant of the Choose How You Move Warwick District challenge, you can donate your BetterPoints earned to one or more of these local charities:
Tap the links below for more information on these fantastic initiatives:
How can I donate my BetterPoints?
Track your active and sustainable journeys around Warwick District
Collect your BetterPoints
Select 'donate' and choose the cause you would like to contribute towards and the amount of BetterPoints (1,000 BetterPoints = £1).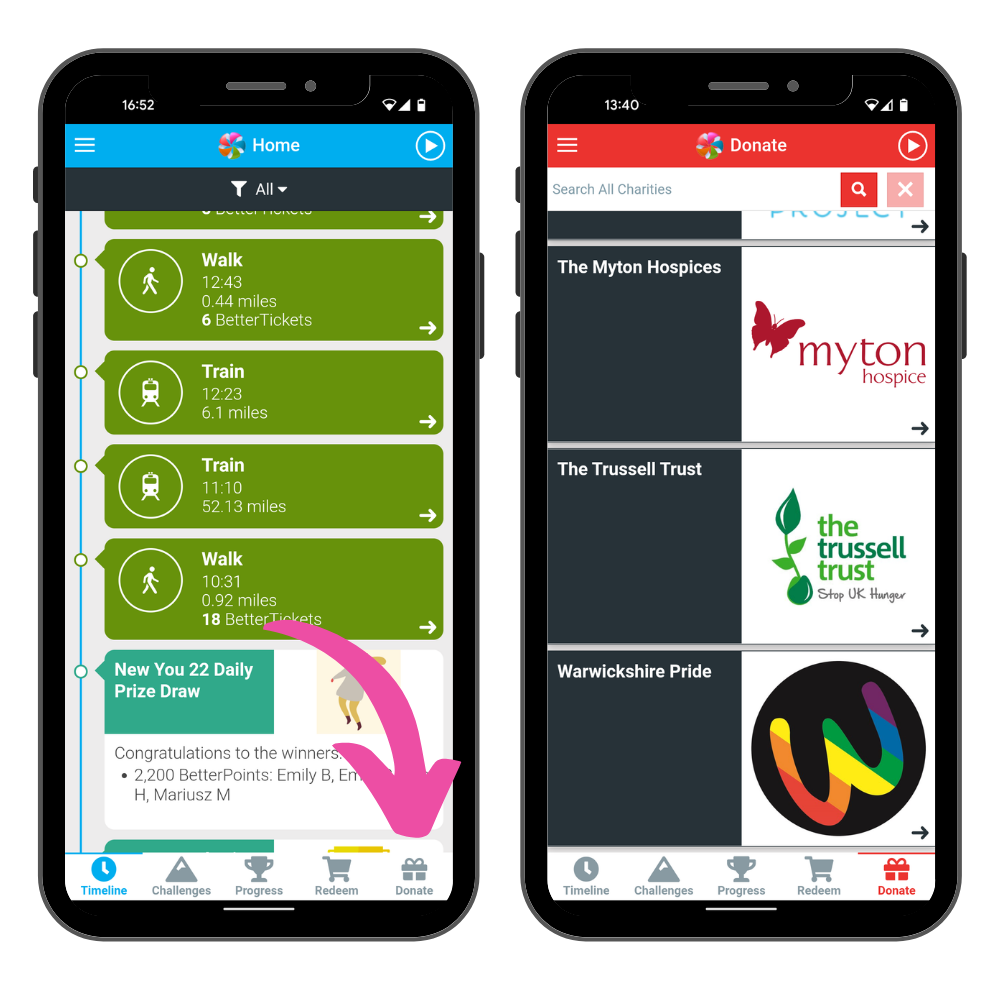 Can I donate my BetterPoints to other local charities?
To support local charities which aren't currently listed on the app, let us know and we will aim to set them up.
To get in touch, select the ☰ hamburger menu in the top left-hand corner of the app, select 'Help' from the list of options, then the 💬 speech bubble in the top right-hand corner, where you can write us a message.