BetterPoints user Rob tells us his story
Despite being fit and active, it wasn't until Rob discovered the BetterPoints app that active travel came onto the agenda. Now, with the encouragement of the Choose How You Move challenge, active and sustainable transport is at the forefront of his mind when it comes to getting from A to B. The nursery-run, for instance, is quite literally a run these days! Here is what he had to say:
What were your travel habits and levels of activity like before you got involved in the CHYM Warwick challenge?
"Prior to joining the challenge I was a runner, but I didn't cycle and predominantly travelled by car to get around. I would use it on average five times a week."
How has the app helped you to travel more actively and sustainably? What features do you enjoy?
"The app has helped measure and motivate me to switch from modes of travel which damage our environment, to ways that improve my fitness. I find it really easy to keep track of my travel with the app. I am currently saving up for a takeaway with the points I am accruing!"
How has your physical activity and travel habits changed?
"I now use a running buggy to take my son to nursery three times a week, a five-mile round trip each way. I'm also cycling to work when I am required in the office. We also travel on the bus to nearby towns, which my son loves, or take the train for longer journeys.

I have sold my car to a friend. However, we still have one car as a family, which we use around once a week when absolutely necessary.

I now enjoy walks with my wife and son in the local parks, which is a lovely way to relax and spend time together.

I have also done some bike rides with a friend in Kenilworth, using the greenway to Warwick University, which I also use to commute to work."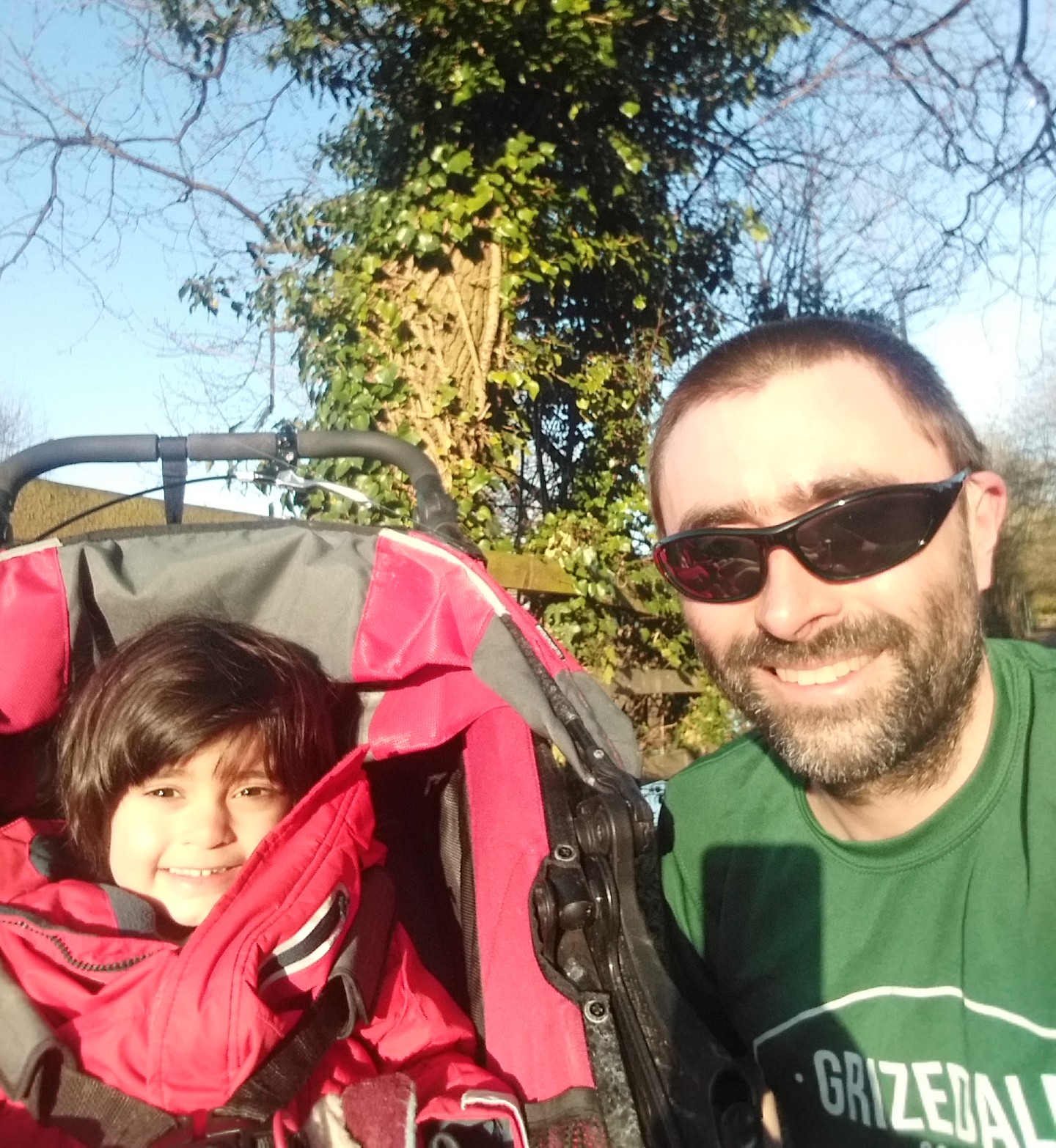 What benefits have you noticed as a result?
"I have achieved two personal bests this year, at half-marathon and 5k distances, which I partly attribute to the regular buggy running and partly to eating a vegan diet.

I have lost weight and I find that the outdoor exercise lifts my mood.

Travelling by running, walking or cycling is cheaper than driving and having sold one car, I have definitely saved money on all the regular costs, such as MOT, insurance and tax."
Big thanks to Rob for sharing his story with the BetterPoints community. He has been chosen as a 'Ditch the Car Star' winner. We would love more participants to share their story, so we are offering you a chance to win 25,000 BetterPoints too. Just look out for an invitation to share your story in the coming weeks.