Earn some great local offers and discounts with 'Choose How You Move' in Warwick District
The challenge launched on 1st January 2021 and is a great way to get active, travel sustainably, earn rewards and support local businesses. Throughout the challenge you can earn and win BetterPoints that you can trade for some great local offers and discounts.
CHYM Warwick users can currently receive:
Tap the links below for more information on what these retailers have to offer and the T&Cs.
Discounts
Vouchers
£2.50 vouchers in exchange for 2,500 BetterPoints:

£5 voucher in exchange for 5,000 BetterPoints:
We hope to bring you lots more local offers and discounts very soon...
How to redeem a voucher in the app
Simply visit the 'Redeem' section of your BetterPoints app to select the discount or voucher of your choice.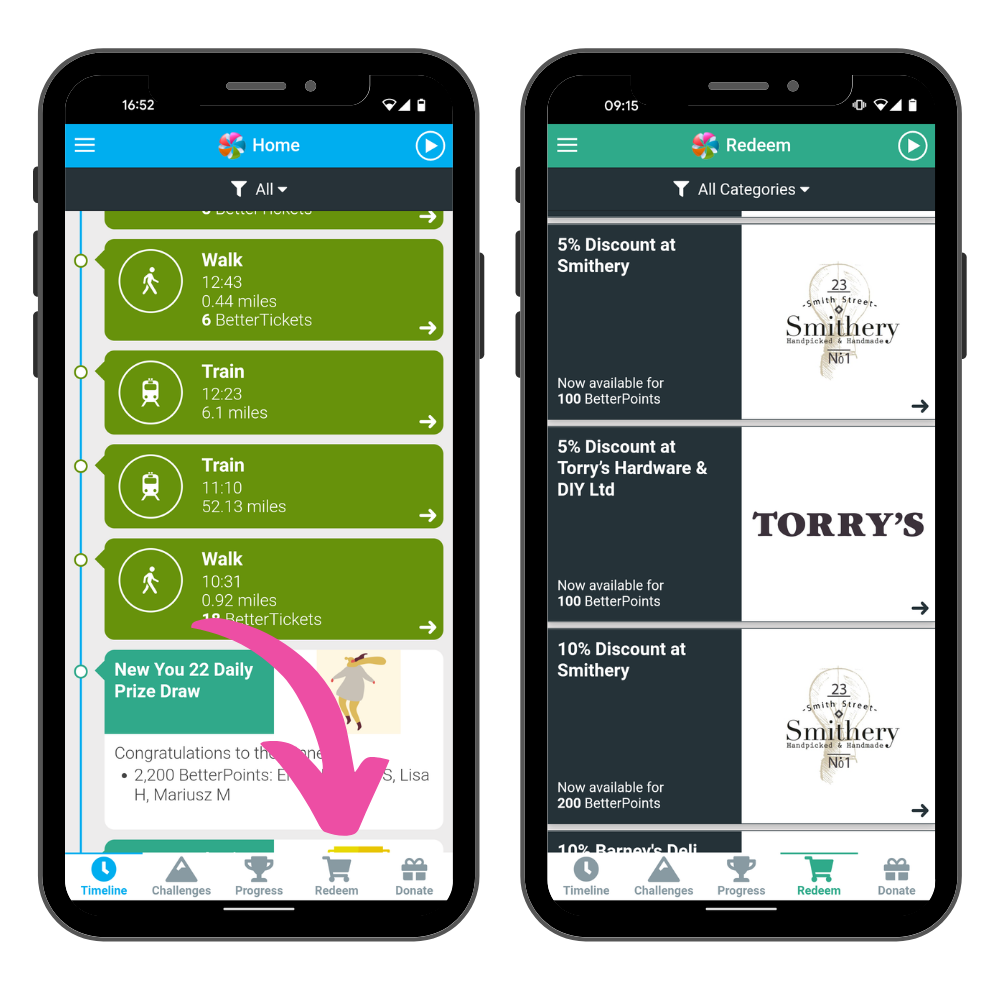 Are you a local business interested in joining the challenge?
Complete our short form here or drop us an email and we'll be in touch.

How does it work?
There are three ways for you to get involved, tap each bullet for further info:
Why should local businesses and retailers get involved?

Present your business to a growing user base via the app and website
Align your business with local sustainability and health initiatives
Speed up the post lockdown recovery process by driving footfall to your business.